the CHALLENGE
Young athletes idolize the world's biggest sports stars. They hang posters of them on their walls. They wear the same shoes and pick the same jersey number. They want to follow in their footsteps, to be the best, to be adored by fans, to become famous and sign huge endorsement deals.
Unfortunately, this only becomes reality for less than one percent of high school athletes. So Gatorade wanted to help give them a taste of what it's like to be a sports legend.
the IDEA
Give athletes a privilege that's normally reserved for the world's best – their athletic achievement celebrated on a Gatorade bottle.
Using a mix of paid and unpaid media, teen athletes were driven to Gatorade.com, where they could create their very own digital Gatorade bottle. Then they could choose from more than 80 posters to feature their bottle on, then print and hang it up or share it on their social channels. One hundred lucky athletes won a case of their custom bottles, and a select few were even featured in Gatorade advertising.
Iconic professional athletes even got involved, sharing the campaign throughout their social networks and being featured in special-edition posters, holding the bottles of the teen athletes.
the RESULTS
Teen athletes got a taste of what it's like to be a legend. In return, Gatorade saw the most engaging campaign in their history, with a landmark response with its target audience helping to truly define the brand message – Win From Within.
More than 355,000 bottles created
66,000 total social shares
5500% more submissions than any prior Gatorade campaign
2800% more social shares
152,000,000 total social impressions
166,000 new social fans/followers
105% increase in #WinFromWithin mentions
514,000,000 media impressions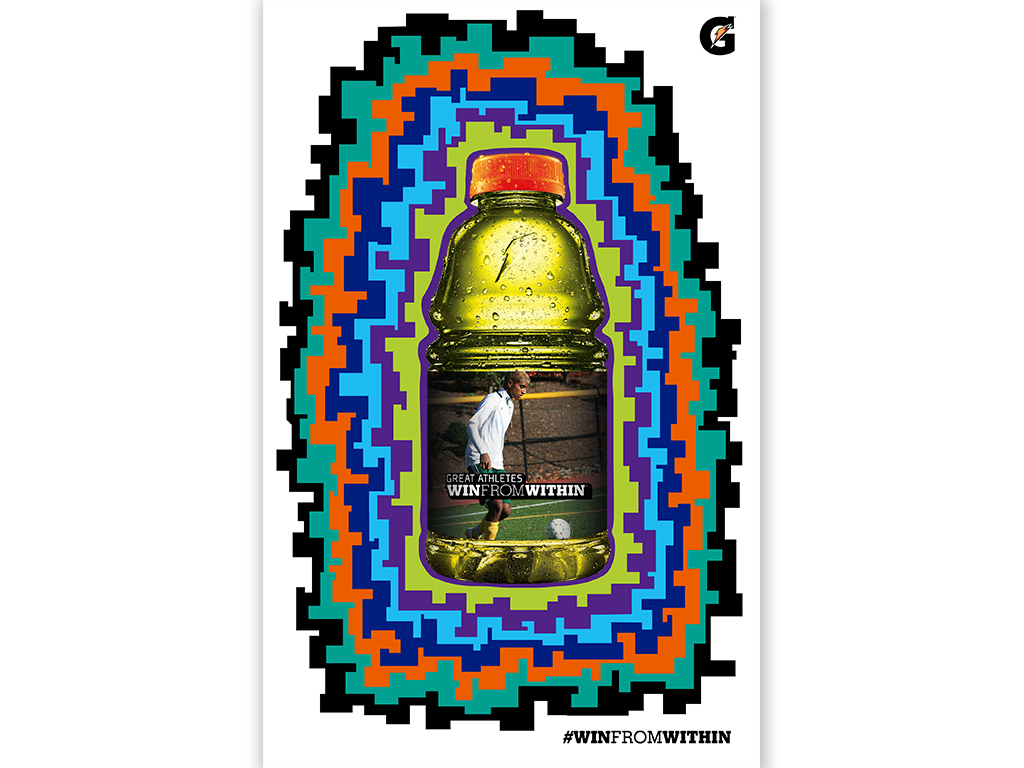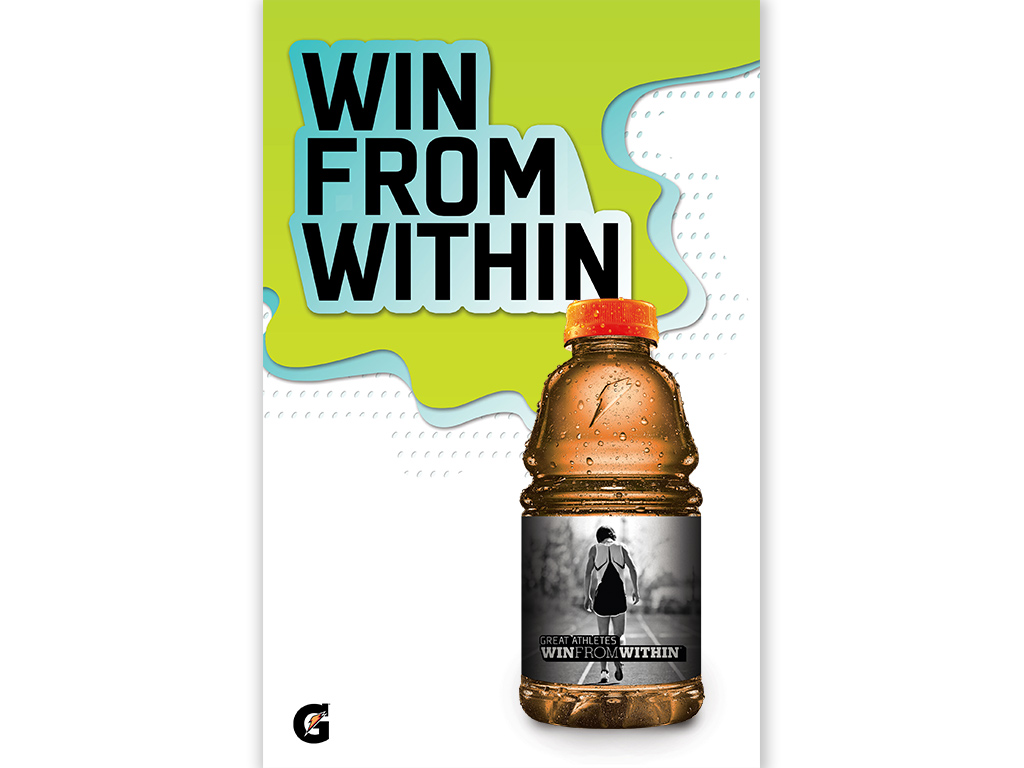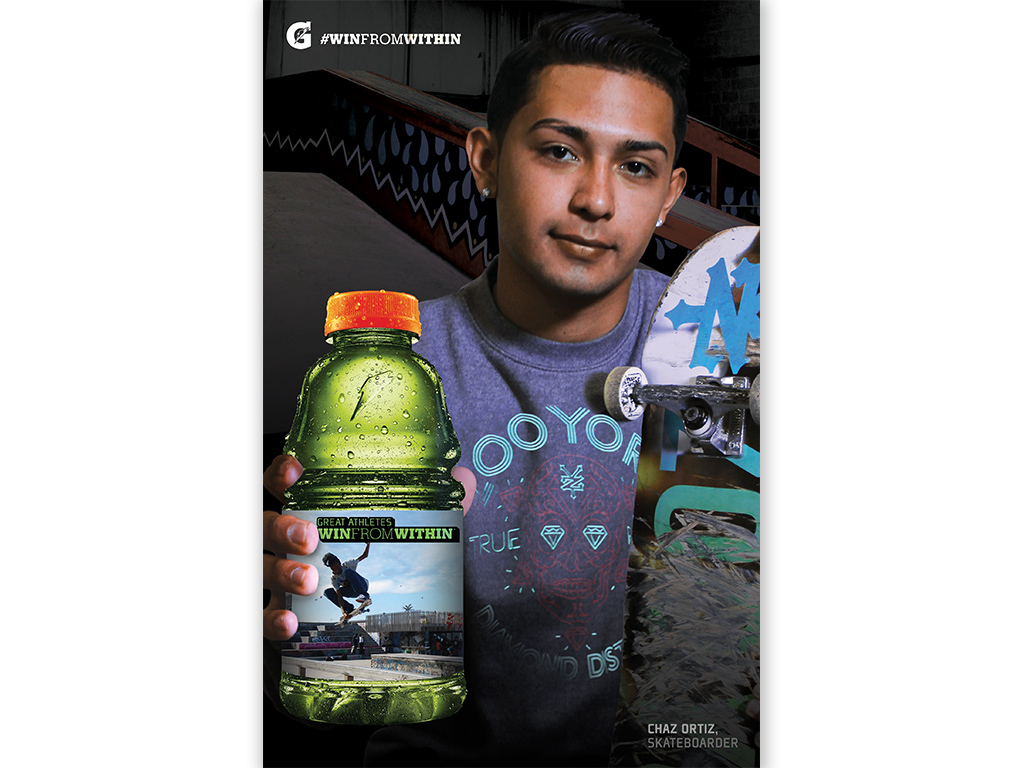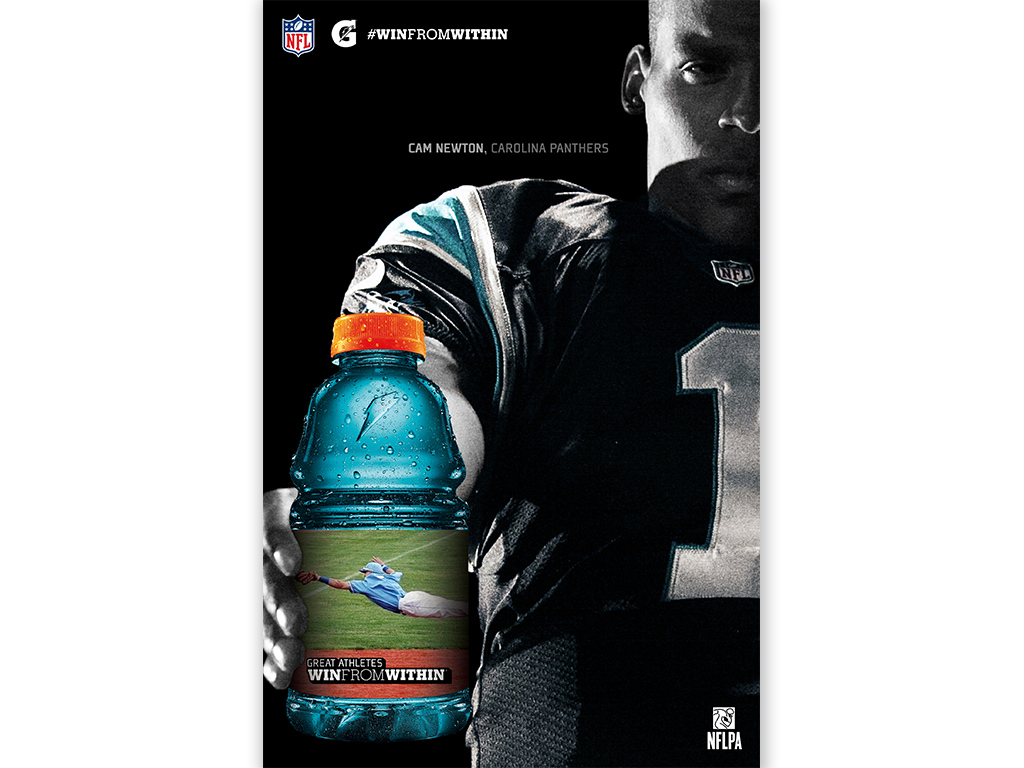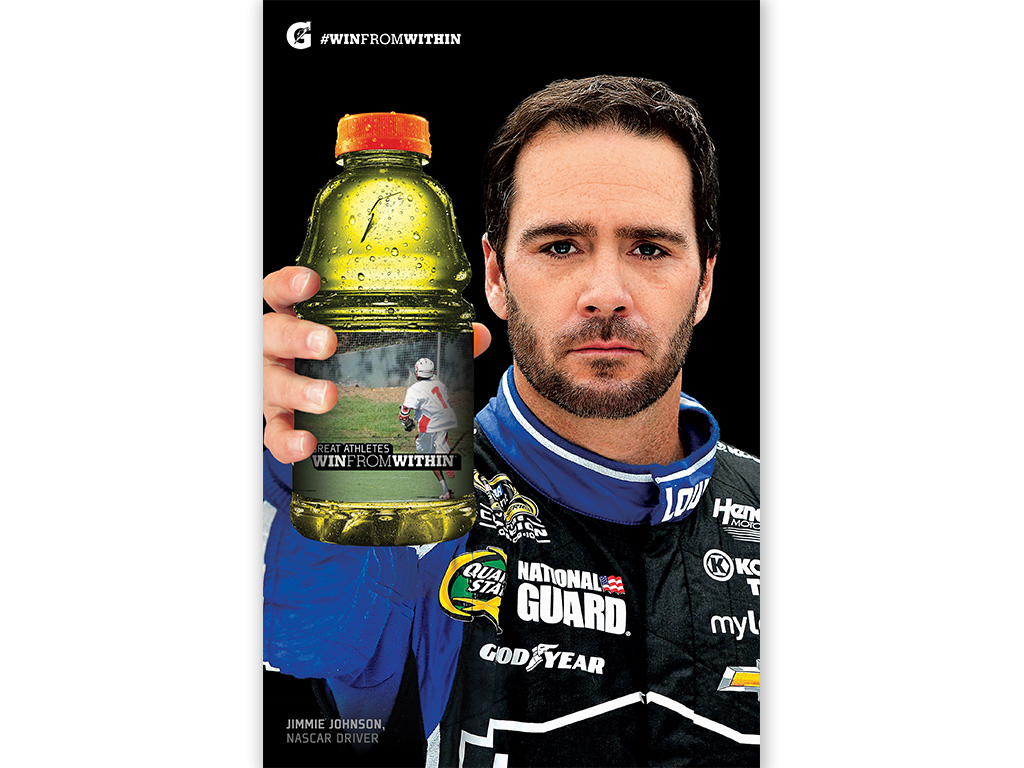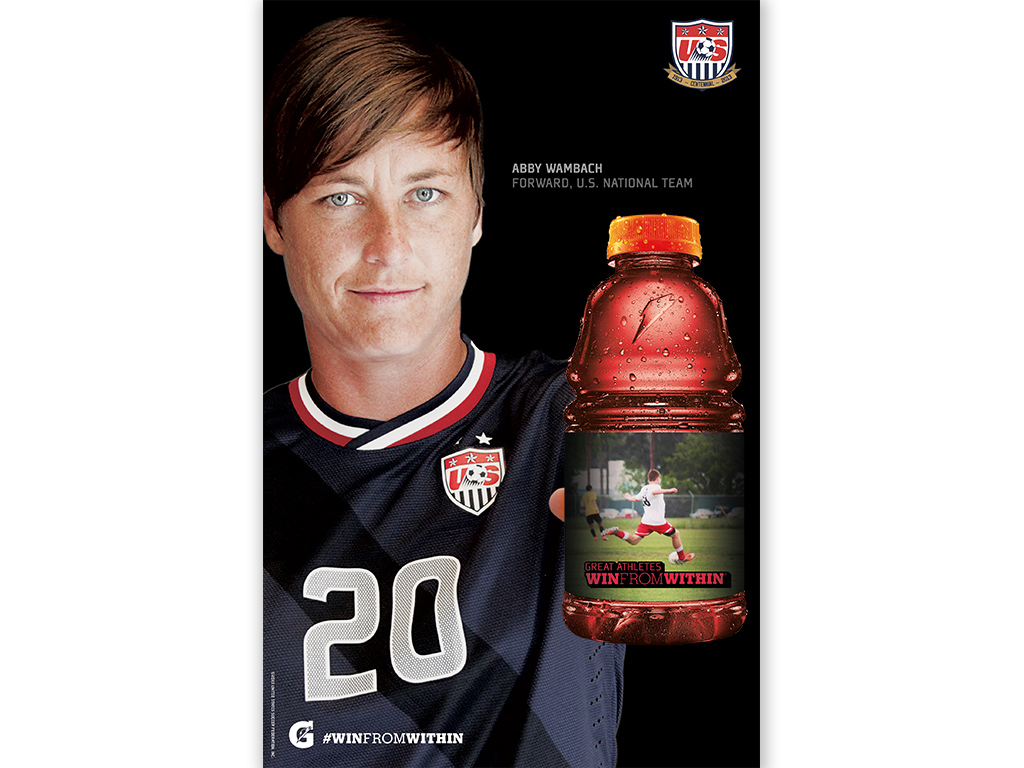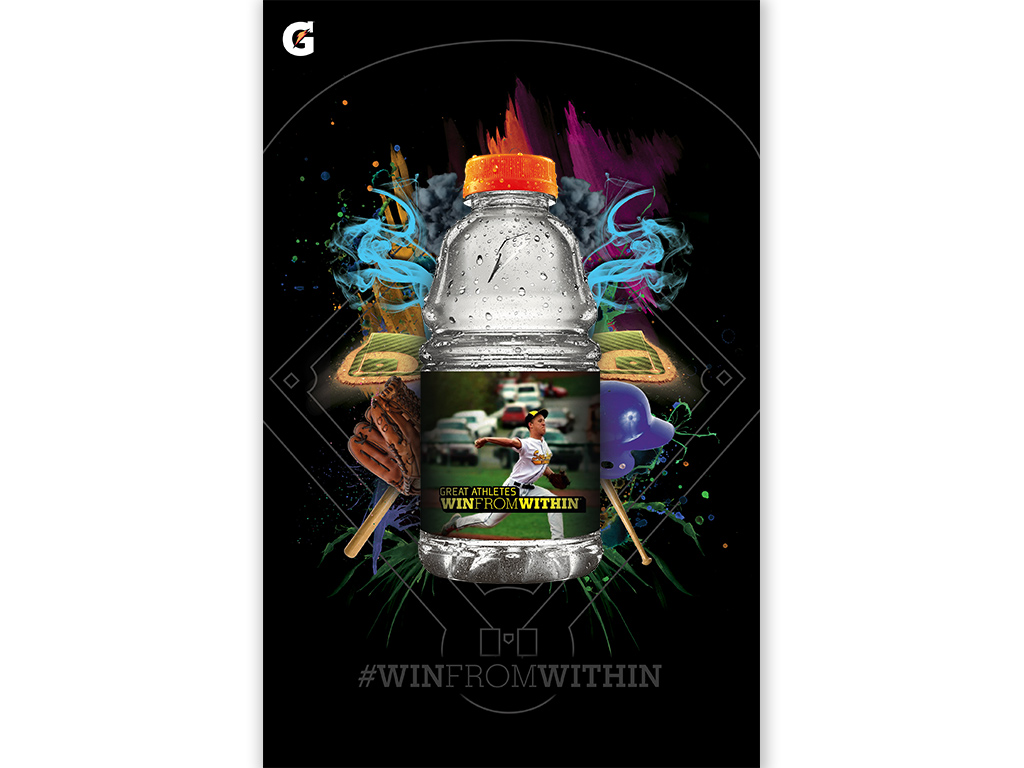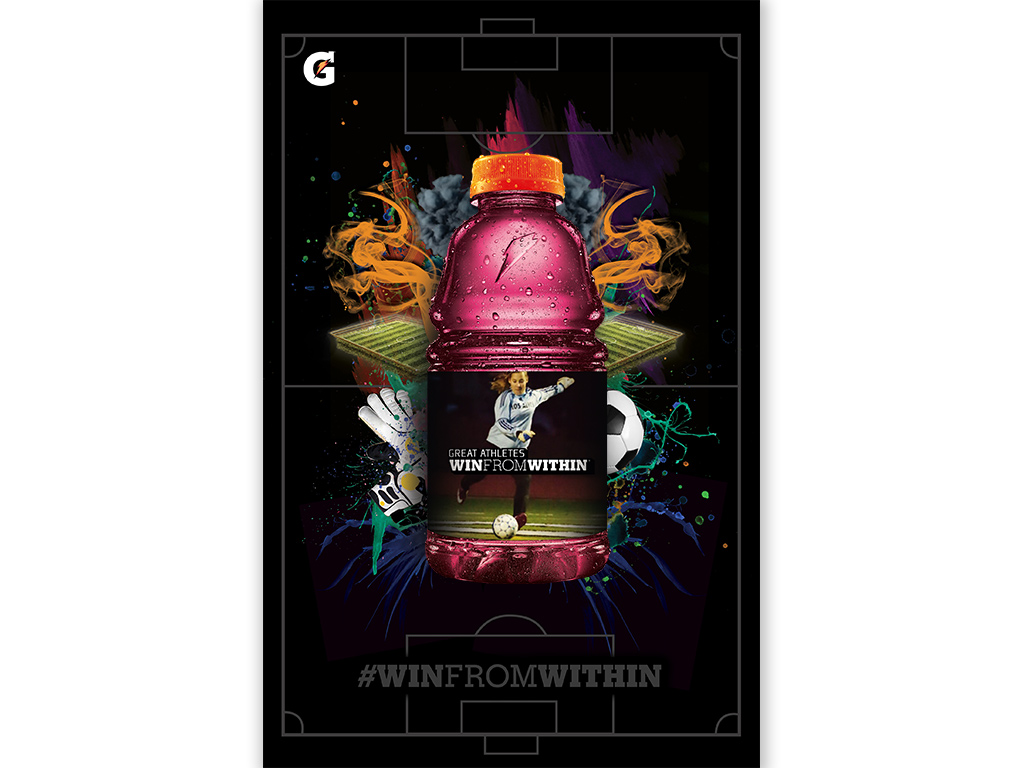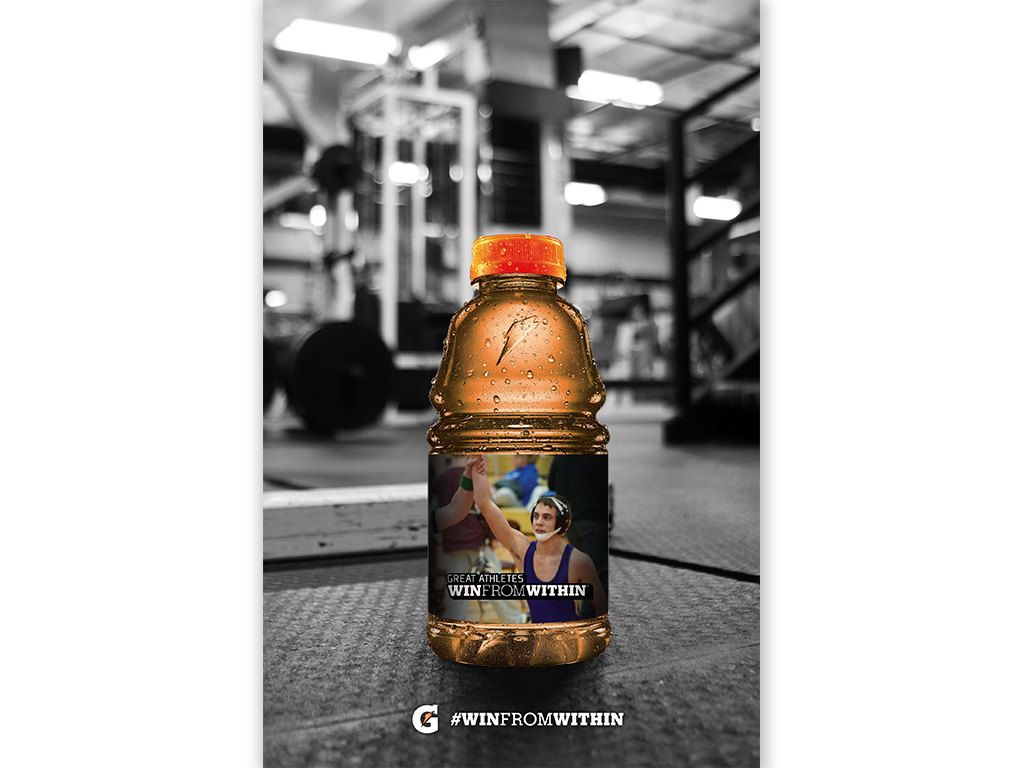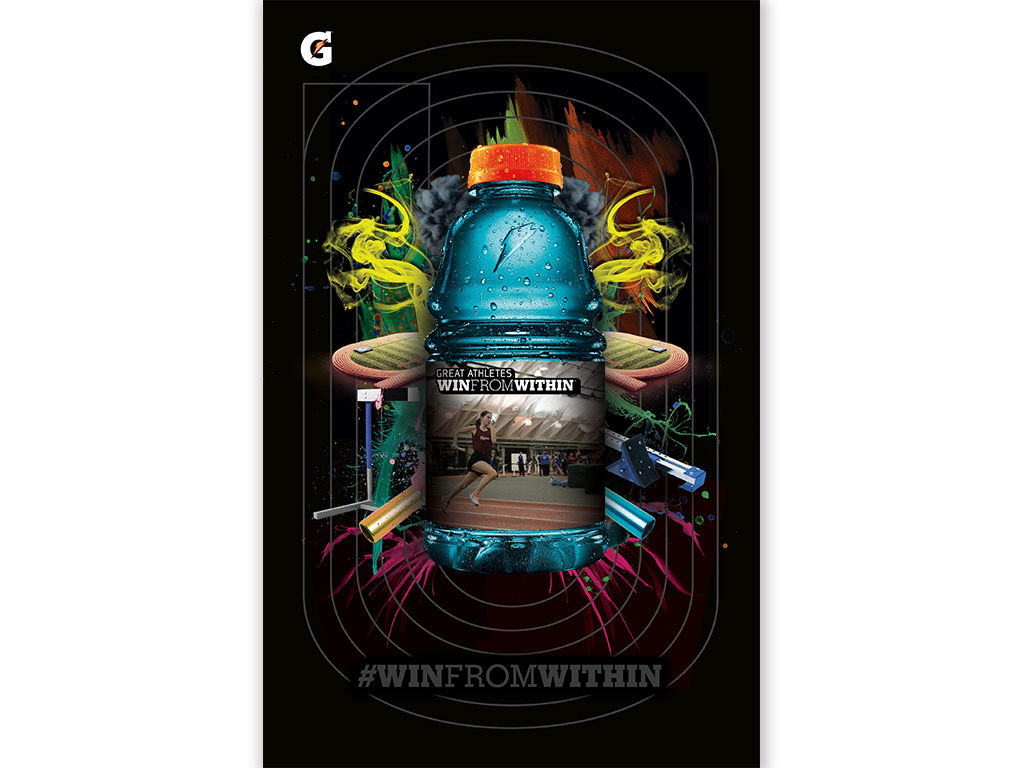 CREDIT//
Executive Creative Director: Tony Snethen
Group Creative Director: Josh Kell
Senior Art Director: Erik Stark
Art Director: Amanda Laffoon
Senior Copywriter: Bryan Mohr